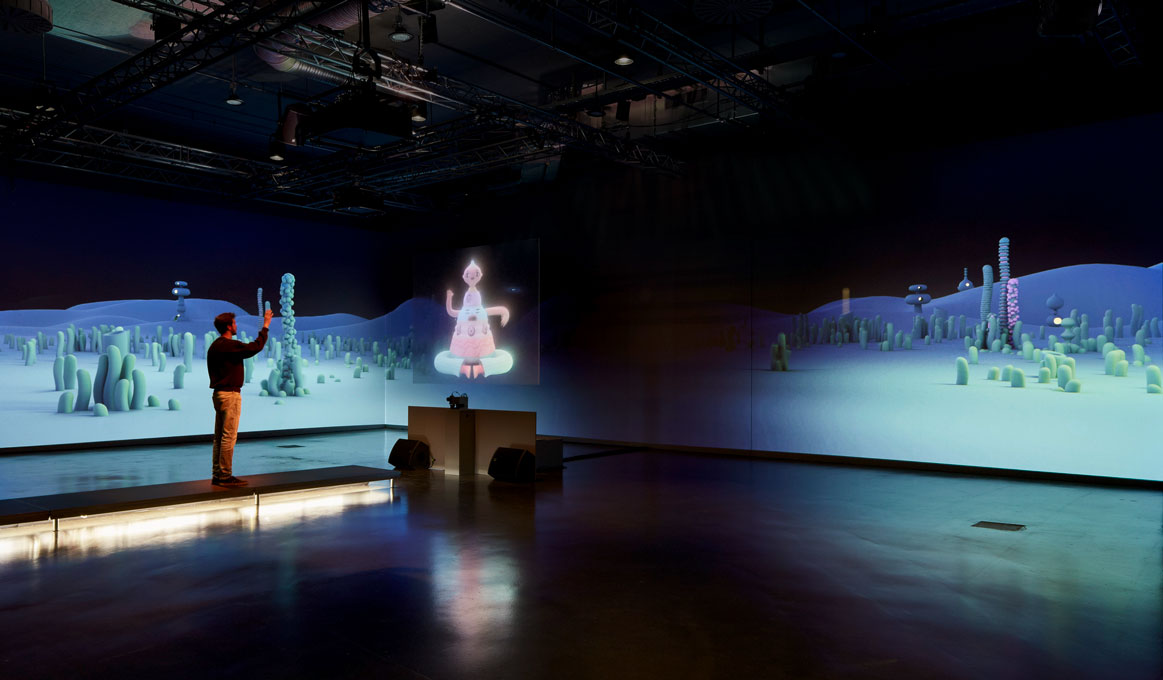 Inter_Faces - Pictoplasma 2019
Interactive A/V Installation


Together with the Pictoplasma team, telematique has developed the interactive installation "Character Proxemics".

The visitor was encouraged to approach the hologram projection of an animated figure on a catwalk and interact with it. Depending on proximity and activity, the holographic characters reacted with sound and movement in different ways.
telematique and u-matic were responsible for the artistic and technical conception, programming and installation of the installation.
The immersive audiovisual installation provides a holographic presentation platform for the following artists: Elenor Kopka, Eran Hilleli, Julian Glander, Laurie Rowan, Peter Millard
Sound design: studiokamp